European Pharmaceutical Review, 16 May 2023
Catherine Eckford
EPR explores recent developments in stem cell therapies across several hard-to-treat diseases and how technology is transforming ATMP manufacture.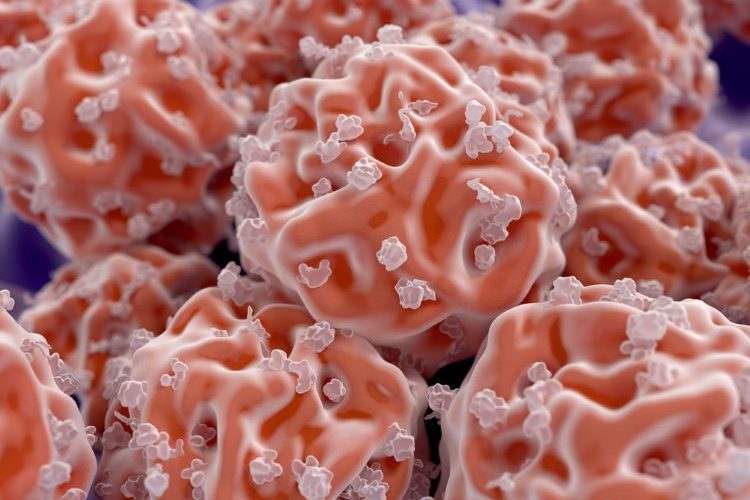 So far, 2023 has seen several major developments in stem cell-based therapies.
Stem cells have the ability to self-renew. Their potential to differentiate into cells of different tissues makes them particularly interesting for applications in regenerative medicine.1
Since the first therapy using stem cells was developed in 1957, only few stem cell-based therapies have entered the clinic1 as advanced therapy medicinal products (ATMPs).
Yet over "the last two decades, rapid technological advances have led to the wide adoption of cell and gene therapy products for the treatment of a variety of disease states" according to Cundell et al. in a 2023 paper published in the Journal of Clinical Microbiology.
To facilitate this, regulation of cell therapies has transformed at pace in recent decades. In 2014, the first stem-cell therapy was recommended for approval in EU by the European Medicines Agency (EMA).2
"the global stem cell therapy market is estimated to reach $928.6 million by 2031"
Looking ahead to the next decade, the global stem cell therapy market is estimated to reach $928.6 million by 2031. Between 2022-2031, autologous transplants are expected to hold the largest market share.3
Stem cell therapies for hard-to-treat diseases HIV
Worldwide, nearly 38 million people live with HIV-1.4 Yet antiretroviral therapeutic interventions for disease management are only available to half of this population.5
In study results published in March 2023, stem cells from cord blood were shown to put the first mixed race, female patient with HIV into remission.
Using stem cells from cord blood rather than compatible adult donors, as has been done previously, increases the potential to cure HIV via stem cell transplantation in people of all racial backgrounds, according to the researchers.
Infectious disease expert Deborah Persaud of the Johns Hopkins University School of Medicine, highlighted the revolutionary potential of stem cell transplants: "If you're going to perform a [stem cell] transplant as a cancer treatment for someone with HIV, your priority should be to look for cells that are CCR5-delta32/32 because then you can potentially achieve remission for both their cancer and HIV."
Heart failure
In February 2023, the largest cell therapy trial to date for chronic heart failure due to low ejection fraction (EF), demonstrated the potential of mesenchymal precursor cells (MPCs) in addressing inflammation.
"For the first time, we've discovered that stem cells can successfully treat the inflammation that causes heart failure"
"For the first time, we've discovered that stem cells can successfully treat the inflammation that causes heart failure," Dr Emerson C Perin, Medical Director at The Texas Heart Institute explained. The trial results are significant, Dr Perin told EPR, because the condition "currently is not addressed with medications, which treat the symptoms."
The data revealed that the treatment gave patients a "58 percent reduced risk of heart attack or stroke, and the benefits rose to 75 percent in patients with high inflammation," Dr Perin noted.
The stem cell therapy offered these outcomes because "reduced inflammation resulting from the activation of MPCs may decrease plaque instability, which is what leads to heart attacks and strokes." Dr Perin highlighted the results as an "important milestone in the field of cardiac cell therapy".
Multiple sclerosis
Results from an Italian study published in Neurology in December 2022 showed that autologous haematopoietic stem cell transplants have potential for delaying disability in active secondary progressive multiple sclerosis (MS).
"Haematopoietic stem cell transplants were associated with a slowing of disability progression and a higher likelihood of disability improvement compared to other therapies," Dr Matilde Inglese, author of the study from the University of Genoa, Italy, explaining the study's findings.
Over the ten-year-long, retrospective study, 79 people were evaluated. After five years, 19 percent of people that received stem cell transplants experienced less disability than at the start of the study. This was compared to four percent of patients who took medication.
Parkinson's
In February 2023, a milestone was achieved in treating Parkinson's disease (PD). Developed at Lund University in Sweden, a new stem cell therapy transplant was given to a human for the first time.
Parkinson's occurs when an area of the brain loses dopamine-producing nerve cells. This chemical helps to regulate body movement and loss of these nerve cells results in reduced dopamine levels in the brain.
As part of the STEM-PD clinical trial, eight patients were enrolled to receive the stem cell transplant, delivered into the brain. Designed to replace the lost dopamine cells, the stem cell therapy delivers healthy dopamine cells: ventral midbrain dopaminergic progenitor cells manufactured from stem cells: clinical-grade hESC line RC17.
Participants will be evaluated initially after the first 12 months following transplantation, with any changes in clinical effects being assessed at 36 months post-transplantation.
Other organisations who collaborated in the trial were Cambridge University Hospitals NHS Foundation Trust and the University of Cambridge.
Automating stem cell manufacture
The Medicines and Healthcare products Regulatory Agency (MHRA) announced in March 2023 that its UK Stem Cell Bank was testing automated robotic technology for growing stem cells.
"The UK is only the second country where this technology has been tested," explained Steve Barclay, UK Health and Social Care Secretary.
Over 12 months, the robot will be tested for its efficacy in manufacturing stem cells. Previously, the availability of cell-based therapies "has been limited because they are often very difficult to manufacture," according to the MHRA's Chief Scientific Officer, Marc Bailey.
For instance, despite limitations with mass production, high manufacturing cost, and contamination6, human (h)MPCs are the most promising pharmaceutical multipotent stem cells.6 Specifically, using closed automated devices is crucial in enabling their efficient expansion and validation.5
The innovative stem cell robot being tested by the UK Stem Cell Bank could change this, making the "manufacturing process much easier" due to its potential for reducing human error and producing a "more consistent final product," Bailey added. Ultimately, this will result in "safer and more effective treatments" for Parkinson's and other diseases.
References:
Zhang K, Cheng K. Stem cell-derived exosome versus stem cell therapy.  Bioeng.2023.
First stem-cell therapy recommended for approval in EU. [Internet] European Medicines Agency. 2014. Available from: https://www.ema.europa.eu/en/news/first-stem-cell-therapy-recommended-approval-eu.
Stem cell therapy Market: Global Opportunity Analysis and Industry Forecast, 2021-2031. [Internet] Allied Market Research. 2022. [cited 2023May]. Available from: https://www.alliedmarketresearch.com/stem-cell-therapy-market-A10952.
Global HIV & AIDS statistics — Fact sheet. UNAIDS DATA 2021. [Internet] UNAIDS. 2021. [cited 2023May]. Available from:
https://www.unaids.org/sites/default/files/media_asset/UNAIDS_FactSheet_en.pdf.
Human Immunodeficiency Virus Type 1 (HIV 1) Market. [Internet] Future Market Insights. [cited 2023May]. Available from: https://www.futuremarketinsights.com/reports/human-immunodeficiency-virus-type-1-hiv1-market.
Jankovic M G, Stojkovic M, Bojic S et al. Scaling up human mesenchymal stem cell manufacturing using bioreactors for clinical uses.  Transl. Med.2023; 71(2): 103393.
Source: European Pharmaceutical Review
Link: https://www.europeanpharmaceuticalreview.com/article/182527/recent-developments-in-stem-cell-therapies/